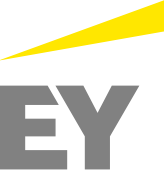 GDS Fin Consulting Manager - Finance Shared Services (GBS)
EY
Kochi, Kerala

Permanent
Full-time
At EY, you'll have the chance to build a career as unique as you are, with the global scale, support, inclusive culture and technology to become the best version of you. And we're counting on your unique voice and perspective to help EY become even better, too. Join us and build an exceptional experience for yourself, and a better working world for all.

Business Consulting - Shared Services - Manager Finance

As markets rapidly change and develop, finance functions must demonstrate real added value to their business. To enable this, we assist clients in the development and implementation of an enterprise-level shared services strategy across regions, business units, segments, or legal entities. As part of our Business Consulting team, you will help clients on their Global Business Services/Finance Consulting domain projects with strong consulting and technical skills to provide consulting services to help clients in design and implementation of shared services by focusing on strategy & direction, processes, people & organizational changes, and technology, working alongside other finance professionals in high-performing teams.

With a network stretching across the world, the projects you work on will cross borders and sectors, providing unrivalled experience. So, whenever you join, however long you stay, the exceptional EY experience lasts a lifetime.

The opportunity

We're looking for Manager with expertise in Shared Services Consulting to join the group of our Business Consulting Team. As a Manager, you will leverage your experience and knowledge to transform back-office functions of the clients into Shared Services to help deliver a greater value.

This is a fantastic opportunity to be part of a leading firm whilst being instrumental in the growth of a finance consulting domain service offerings. We are looking for go-getter person to be part of the team at the start of an exciting growth curve in the region and need people with ambition and potential to grow with us.

Your key responsibilities
Lead/ Be part of a dynamic team of professionals undertaking finance consulting projects and bringing diverse perspectives to every challenges
Worked in the capacity of Manager in Big 4's or other consulting firms with sound knowledge/ active involvement on the Shared Services Centre Consulting projects (SSC migration and setup, Robotic Process Automation, SSC feasibility study, SSC process assessment, Operational excellence etc.)
Understand, review, evaluate and design clients' current Shared Services, Shared Services needs and ability to transform client shared services in such a way that our clients are successful.
Plan & design a robust transition roadmap and ensure smooth migrations of identified roles/ activities
Support/ Lead the team in developing and growing our business and client network, building relationships with our clients' key stakeholders, and contributing to the overall revenue generation efforts.
Participate actively in supporting the Business Consulting leadership in building the practice. Focus consciously to build a network within the practice and brand yourself as a GDS focal point to connect on relevant MENA pursuits/engagements
Contributing to the creation of new services, tools, and materials to be more successful on the market
Right attitude to understand and align with the organizational goals and priorities. Lead and support the leadership in implementing strategic initiatives at GDS/team levels.
Collaborate with other competencies and ensure Organizational goals and priorities are achieved as a team
Spearhead the Business development initiatives and win new deals pursuits/ logos.
Ability to develop and maintain client relationship and coordinate with other stakeholders.
Manage the end-to-end Operational performance including team management
Responsible for client reporting, conducting quality audits, monitor operations performance and ensuring compliance to internal controls requirements
Monitor and communicate Finance operational results in a timely and effective manner through the monthly performance dashboard - Insight driven (data/analytics) process metrics dashboards
Introducing new controls and ensuring robust functioning of the process as per ISO and SOX guidelines
Domain Skills- Finance Shared Services (F&A)
Should possess excellent knowledge on the towers like Cash & Liquidity Management Services, Source to Pay, Order to Cash, Record to Report and Budgeting & Analysis
Cash & Liquidity Management Services - Treasury Systems Management, Bank Relationship Management, Payment & Settlements, Cash Forecasting, In-House Banking and Treasury Reporting
Source to Pay - Purchase Order Management, Supplier Management, Invoice Processing, Payment Processing and Supplier Statement Reconciliation
Order to Cash - Order Management, Customer Billing, Collection Management, Credit Management and Cash Applications
Experience in managing Master budget and driving budget vs actual analysis.
Ability to prepare forecast based on trend & assumptions and analyse past months performance.
Knowledge of Period Close & Consolidations and General Ledger Reconciliations
Skills and attributes for success

You should have experience at one or more of the following technical competencies:
Technical, hands-on experience in design and implementation of shared services including transition planning, people & organization management, processes, location analysis, talent assessment, and technology / automation
Business and Commercially Driven - working in a fast-paced, exciting environment with strong business acumen to drive value to our clients
Business Development - lead pursuits, including presentations and client meetings. Contribute to our practice development initiatives, supporting the continued focus on our team as a great place to work
Learning - Learn and develop technical and personal skills to support achievement of career goals, through a blend of structured learning, coaching and experiences
Building Relationships - Strong working relationships with key stakeholders and power users including influence, advice, and support to key decision makers.
Experience in project managing shared Services consulting engagements and initiatives
Be creative, go-getter and take on any challenge to drive impact and results for our clients/ engagement stakeholders
Manage relationship with key stakeholders to develop new business opportunities
To qualify for the role, you must have
12+ years of consulting work experience in Finance projects
Part of Technology implementation projects in Shared Services environment
Strong exposure to Digital technologies for Shared Services / Global Business Services
Strong Excel and PowerPoint, Power Bi skills,
Experience in usage of analytical tools/ representations
Willing to work on Sunday to Thursday working week and support MENA timings (11AM - 8.30 PM), as preferred (supporting Middle East Clients)
Ideally, you'll also have
CA/ACCA/Master's degree in MBA Finance
Project management skills
Report writing, Customer handling, Strong interpersonal communication skills and experience in usage of analytical tools/ representations
Exposure to tools like Anaplan, Power Bi, Tableau, Alteryx etc
Certifications in finance domain, processes, functions
What we look for
A Team of people with commercial acumen, technical experience and enthusiasm to learn new things in this fast-moving environment
An opportunity to be a part of market-leading, multi-disciplinary team of business consultant professionals, in the integrated global business worldwide.
Opportunities to work with EY Business Consulting practices regionally/globally with leading businesses across a range of industries
What working at EY offers

At EY, we're dedicated to helping our clients, from start-ups to Fortune 500 companies - and the work we do with them is as varied as they are.

You get to work with inspiring and meaningful projects. Our focus is education and coaching alongside practical experience to ensure your personal development. We value our employees and you will be able to control your own development with an individual progression plan. You will quickly grow into a responsible role with challenging and stimulating assignments. Moreover, you will be part of an interdisciplinary environment that emphasizes high quality and knowledge exchange. Plus, we offer:
Support, coaching and feedback from some of the most engaging colleagues around
Opportunities to develop new skills and progress your career
The freedom and flexibility to handle your role in a way that's right for you
EY | Building a better working world

EY exists to build a better working world, helping to create long-term value for clients, people and society and build trust in the capital markets.

Enabled by data and technology, diverse EY teams in over 150 countries provide trust through assurance and help clients grow, transform and operate.

Working across assurance, consulting, law, strategy, tax and transactions, EY teams ask better questions to find new answers for the complex issues facing our world today.