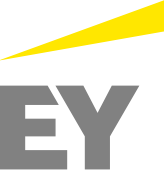 Risk _ Internal Audit FSO, Staff
EY
Bangalore, Karnataka

Permanent
Full-time
Job Role: Staff

'The incumbent will handle client engagements related to Internal Audit, Process risks, Process compliance and reviews, SOX Compliance , Standard Operating Procedures manuals & Enterprise Risk Management. Department : Risk Advisory Services, Advisory Reporting to : Assistant Manager/ Manager '

Job description:

Primary Responsibilities and Accountabilities:
Execution on client engagement - ensuring quality delivery as per engagement letter.
Ensure compliance with risk management strategies, plans and activities of the firm.
Understand business & industry issues / trends. Identify areas requiring improvement in the client's business processes to enable preparation of recommendations.
Demonstrate an application and solution-based approach to the problem solving technique. The same can be utilized for research on delivery of solutions.
Review of working papers and client folders. Suggest ideas on improving engagement productivity and identify opportunities for improving client service.
Develop strong working relationships with client and build a level of influence with key client contacts.
Manage the engagement budgets and support superiors in developing marketing collaterals, business proposals and new solution / methodology development.
Job Specification:

Competencies / skills:
Strong communication, interpersonal & writing skills.
Strong analytical ability and problem solving capability.
Shouldn't have completed CA in more than 2 Attempts.
,

Other details

Shine